Nirmala Jhar Tour
Tour Date: 11th Dec 2022 (Sunday)
Pickup Point: TTD Kalyan Mandap, Jaydev Vihar Sq, Bhubaneswar
Report By: 6.15AM
Duration: 12 hours (6.30 AM – 06.30 PM)
Distance to be covered: Around 140 km & back
Charges per head: Plz get in touch with us via whatsapp # 09861288166 & mail at infoaitiha@gmail.com . Our charges are inclusive of cab rentals, guide fees, veg breakfast, veg lunch, museum entry fees, one water bottle, toll fees, tea at evening & Odiart Museum entry fees.
For registration, click http://aitiha.com/event-registration/ & select from dropdown option
For event details, click http://aitiha.com/event/nirmala-jhar-tour/ under upcoming events option
Sites to touch: Nirmal Jhar complex. Khallikote Palace turned college, Khallikote Jagannath Temple & Purbasha Folk & Tribal Museum (Barkul). Registration & payment are open till 6 PM of 9th Dec 2022. Limited seats on a first-come-first-served basis.
Nirmala Jhar Temple was built in 1676 by King Aparajit Sri Balukeswar Mardaraj who converted his summer palace with a perennial spring called Nirmala Jhar (clean stream) & built the temple dedicated to Goddess Bimala. Khallikote's history of the Royal family of this estate can be traced back as 13th century. Its kings like Harihara Mardaraj, Rama Chandra Mardaraj were great patrons of culture. The credit of first college for Art & Crafts goes to Khallikote. There is a Govt. Autonomous College at Berhampur known as "Khallikote College", named after Khallikote, whose revenue has been utilized for the spread of education. The privately owned Purvasha Folk & Tribal Art Museum is relatively a new yet well maintained museum with 16 amazing galleries.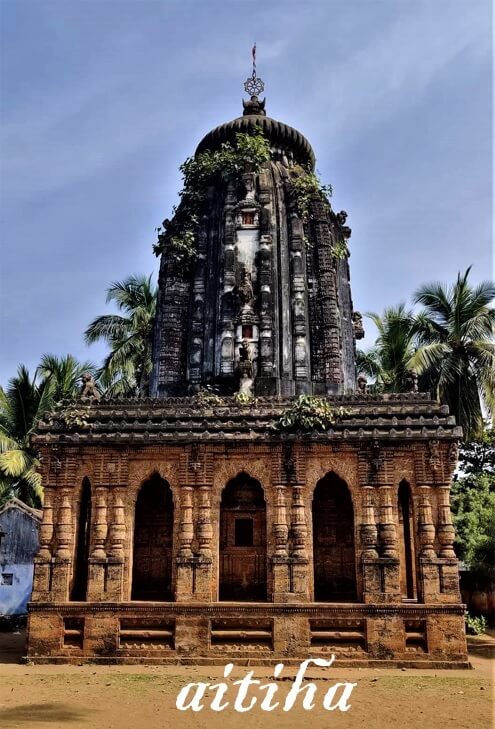 Guidelines for this tour –
Registration & payment open till 6 PM of 9th Dec 2022. You have to pay online in full through our portal's event registration page.
Your registration automatically confirms your acknowledgment of our Terms & Conditions, Do's & Don'ts & Privacy Policy. Our tours will be of limited seats only, hence book early
We shall move in a standard AC vehicle on sharing basis for the tour. However, if any participant wishes, he/she can opt for 'Bring Your Own Vehicle' (BYOV) option at their own cost, but need to follow the pilot vehicle of Team Aitiha. Participants are required to maintain standard covid protocol & use face mask, carry their sanitizer & maintain social distancing at public places.
Our usual route shall be through Jaydev Vihar Sq>>Khandagiri>>Khordha Tangi>>Banpur>>Khallikote>>Barkul
Wear comfortable clothes alongwith winter wear & easy to remove footwear. Please carry your essentials with you which may include any medicine, umbrella/cap & others. Since breakfast & lunch shall be standard veg food as available locally en-route, participants who wish can carry their own veg food. Please respect the rules of places of worship, respect the locals & act accordingly. Keep your mobile in silent mode wherever needed. If photography is not allowed in any site partially or fully, don't try to take it.
In case of any further queries, you may contact us via email at infoaitiha@gmail.com or WhatsApp us at 9861288166
For further details on our Terms & Conditions & Privacy Policy, please click on the link below :- http://aitiha.com/terms-conditions/ , http://aitiha.com/privacy-policy-2/